This is Tara. Tara Busch.
Tara is an extremely talented musician who runs the Analog Suicide blog as well as being a bit of a roving "synth" reporter. Check out her video's from NAMM '08 HERE.
I had admired her from a distance for some time, recalling various posts and video's on places like Matrixsynth. Then, out of the blue, I got an email requesting a link swap, and was honoured to be able to oblige.
Buy her latest album, Pilfershire Lane, HERE, where you can also listen to samples.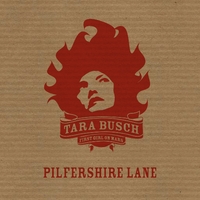 Tara also has a MySpace presence HERE.
Visit her world, fall for her talents. Enjoy ;o)
Posted on January 25, 2008 - 11:12 am
By Failed Muso
Posted in